Ashtanga and Anatomy Expert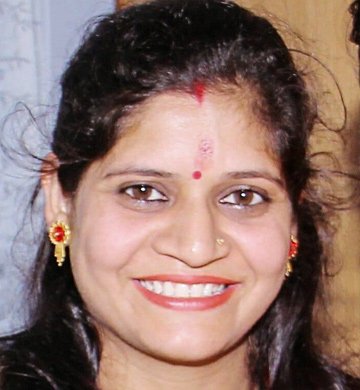 Dr Aarti is a distinguished Ashtanga and anatomy expert at Vyoma Yoga.
Dr Aarti holds a Bachelor degree of Physical Education (B.P.Ed), diploma in Nutrition and Health Education (DNHE) as a dietician from New Delhi. Her education culminated with the Doctorate of Naturopathy and Yoga (NDYD). She also subsequently earned a Master's degree (M.A) in Yoga, and was further awarded a Post-Graduate Diploma in Yogic Science (PGDYS).
A holistic healer, she employs ancient techniques coupled with a modern, scientific approach to prevent and reverse mental and physical diseases. With deep and broad knowledge of optimally nutritious food, offers accessible recipes to enhance health and lift moods.
Her experience, acquired over many years, her extensive background in the holistic mind-body field, and her diverse training in healing modalities, blend into a unique approach to natural health.
Deeply committed, yet with a supportive, easy-going, and motivational manner, Dr Aarti fosters an authentic enjoyment in the practice of yoga, Naturopathy and Ayurveda. Dr Aarti's goal as ashtanga and Anatomy teacher is to be at your service, helping you reclaim and maintain your health.
Interested In
Join Our Team?